The president of Planned Parenthood, Cecile Richards, asked women to speak out about access to the new women's birth control benefit. Former news anchor, Kalley King Yanta, answers Ms. Richards' invitation by letting her voice be heard via
You Tube–and boy, does Kalley speak the Truth!
In the video, she explains that the pill does not allow a female to embrace life because of the side effects it has on the lining of the uterus (see second video below). Kalley is very honest about what birth control did to her during what she calls her "Prodigal Daughter Years"–a time when she made unhealthy choices. She bravely states, "It enabled and prolonged my promiscuous lifestyle…until I finally woke up and learned the truth about how the pill works."
I agree with the comment made by sulu80:
"BRAVO!!! Thank you for your candor and your courage to stand up against the most evil "health care" institution in the world! Thank you for finding your voice and shooting straight from the hip. We need to also pray for the women Cecile Richards exploits. God bless you!"
Another viewer has a good point:
"She is trying to alert women to a medical fact: the pill causes intrauterine death of the conceived child. Most women do not realize this. It is not a religious belief, it is a scientific medical fact that you don't want to deal with."
Unfortunately, not all of the comments are positive, however (and the ones I list below were the "clean" ones):
"Kalley smells like a shitty diaper." (By jongalbreath) and, "Stay out of my lady parts." (Unknown)
Which brings me to the following reply with which I must agree:
"Man, it saddens me to see the vile comments made here, presumably by those who wave the flag of tolerance continuously. Whatever happened to civility?"
And lastly, ignatius814 stated:
"This is fantastic! Cecile, I'm still waiting for you to post your reply here."
Watch the video!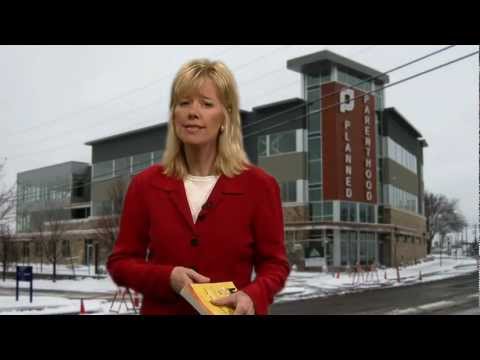 View this educational video about the pill and learn how it is an abortifacient:

(Please read my other blog about Kalley Yanta's video series on marriage between one man and on woman by clicking here.)