Do you want to do more in order to promote life? Perhaps you are being called to counsel people who are abortion-minded. Many babies have been saved because of kind words uttered by a counselor when their parents were entering an abortuary. Kalley Yanta–a sidewalk counselor–says, "A woman entering an abortion clinic is on the verge of falling overboard with her baby. This is life or death. It's an emergency. What we do is crucial."  People are lined up at places like Planned Parenthood as if they're at a fast food drive-thru; and those little ones need more help.
The 2013 National Sidewalk Counseling Symposium is being held July 25-27. This event is sponsored by Pro-Life Action Ministries (PLAM). Here is what their website states:
This symposium is open to any pro-lifer interested in sidewalk counseling! Presenters include Fr. Frank Pavone of Priests for Life; Shawn Carney of 40 Days for Life; Joe, Ann, and Eric Scheidler of the Pro-Life Action League; Rev. Walter Hoye of Issues4Life Foundation, and other sidewalk counseling leaders. The symposium will begin on Thursday evening, continue all day Friday, and conclude before noon on Saturday at the Best Western Premier Nicollet Inn at 14201 Nicollet Ave. S., Burnsville, MN . The fee is $50 (there may be some scholarships available for those unable to afford this fee). Please call 651-771-1500 to register.
Since 1981 there have been 2863 babies saved through the efforts of Pro-Life Action Ministries. Just this year 53 lives have been spared so far, but we need more help on the frontlines! Please view this informative video below and then visit Plam's website for more information.
Thanks for all you do to embrace life!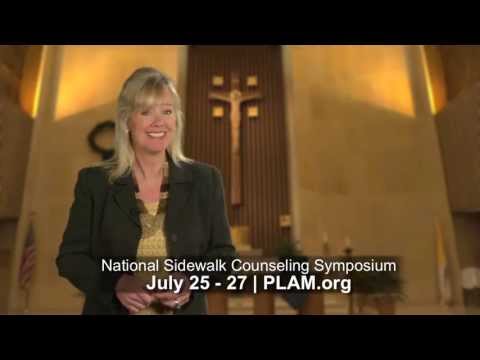 (Please read my earlier blogs about a baby being saved and my thank you to Pro-Life Action Ministries)